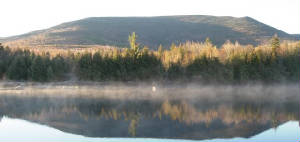 Northern Appalachian Guiding is a small, personalized guiding service geared towards mature individuals and small groups, offering them the opportunity to experience the beauties of Maine through backpacking treks and dayhiking.
2016 Trips
100 MILE WILDERNESS: For many the final northern stretch of the Appalachian Trail holds a special edge of magic and adventure. With limited access, quietly breathtaking ponds, bogs, and mountains, the journey through this tunnel can be one of a lifetime. For 2013 I'll be leading a group of 2 to 8 individuals on a southbound trek of this famous trail.The time frame is July 27th to August 9th. The trip will be open-ended, scheduled with as much flexiblility needed for the make up and demands of the group. We'll leave from Abol Bridge, just outside the southern boundry of Baxter State Park, and finish at the Rt 15 trailhead in Monson, 9 to 12 days later. As individuals and as a group we'll move through the days, cooking and tenting wherever our efforts find us.
HIKING THE OLD AND NEW APPALACHIAN TRAIL – A BRIEF TREK THROUGH WHAT WAS:

A 3 day, 2 night journey over and around Whitecap Mountain, offering a glimpse of the quiet evolution of the Appalachian Trail within the center of the famed 100 Mile Wilderness. Leaving from the north side of the mountain we'll travel to the places where an older, more rugged Maine meshes with the newer ridgeline trail. On day 2 we'll hike the Gulf Hagas loop, a slate canyon sometimes called the Grand Canyon of Maine. This trip is scheduled for the 3

rd

week in July. Group size is limited to 6. Accomodations will be primitive.
OUT, ABOUT AND AROUND THE 100 MILE WILDERNESS – DAYHIKING:

The central, Longfellow Mountains of Maine, including the Appalachian Trail's 100 Mile Wilderness corridor, offer a number of wonderful dayhiking opportunities. From late June through October I can offer my services to help you explore and hike the varied and beautiful terrain of this area through one or more day hikes. From mountaintops to waterfalls and forest paths, and everything else in between.
Jim Dow
I'm a Master Recreational Registered Maine Guide with lifelong ties to the Whitecap/West Branch Ponds region north of Greenville.
Maine native with a family tradition of guiding

backpacker since the 1950's

former Appalachian Trail maintainer for 27 seasons

Certified Wildernes

s First Responder

Member of the Maine Appalachian Trail Club, The App

alachian Trail Conservancy, The Appalachian Mountain Club

Member of The Maine Wilderness Guides Asssociation

Guiding private clients and summer camp groups for over 20 years.
A backpacker and hiker since childhood, as a guide I can offer my skills, knowledge, and unique perspective to help coordinate your visit to our state. What I've seen in the woods since my earliest days is still there. It just takes a bit more patience and a seasoned eye to see it. For me, guiding is as simple as taking people to the places I love
For further information and a complete list of pricing, gear, and accomodations in the greater Greenville area please email or give me a call anytime. Thanks -Jim
old AT sign deep in the woods
climbing Mt Chocorua, 1957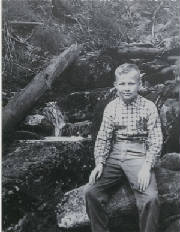 GUIDING OUT OF THE HEART OF THE APPALACHIAN TRAIL'S 100 MILE WILDERNESS FOR OVER 25 YEARS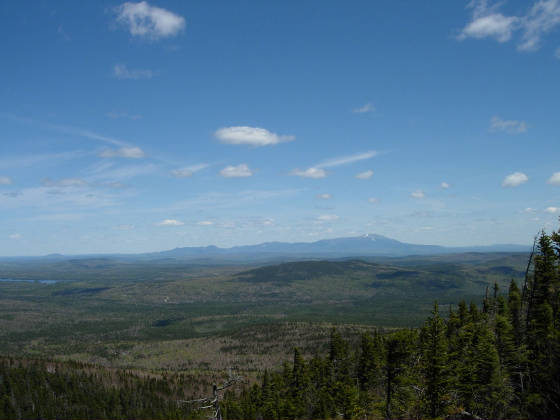 Katahdin range from the shoulder of Whitecap